Home
Talk

0
682pages on
this wiki
Energy solution
http://sasecurity.wikia.com/wiki/Special:Categories Lists all categories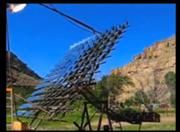 Energy Links Methods for converting sun energy into electrical energy.
Setup small Stirling Engine plant on a farm converting a MoltenSalt heat source to electric energy driving white LEDS. Leds are purchased from an Austrian company - InfraRedLeds.
The energy crises has already been solved at the technical level with nuclear(not weapons grade) power and Stirling Engines. A pellet of uranium provides heat in a micro power plant to large Kw rated Stirling engines. Thousands of these micro power plants are distributed across the country and placed at the coast for de-salination, which means no large costly transmission networks are needed. The problem comes in preventing unauthorized intrusion into the micro plant because the nuclear pellet has dangerous levels of radio activity which can easily be shielded and contained inside the micro power plant. Thus we are having an energy crisis because of ignorance of the real solution. India loses 27% of their power due to transmission losses. The resultant savings with micro nuclear plants will enable the employment of thousands of security guards to surround the micro power plants and still provide cheaper, cleaner non-polluting energy then is possible from large centralized plants. Desalination plants provides fresh water and metals like magnesium via a chemical process that separates salt brine into its components as described on Ted talks, Damian Palin March 2012 - Mining minerals from seawater. http://www.txchnologist.com/2011/the-thorium-laser-the-completely-plausible-idea-for-nuclear-cars
Crime and Bandwidth solution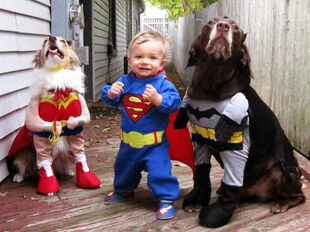 Crime and Bandwidth solution Crime and Bandwidth solution. Use the vast network of ANC connected people who are above the law to mount illegal WiMax hotspots on power poles on the 600Mhz band. Payment to them is done via untraceable Torrent#Bitcoins or setting up a SIRA fronting company. Cellphone and telecoms companies are merely legal firms with antennas on their roof engaging in a http://en.wikipedia.org/wiki/Rent-seeking scam. The cost,power consumption and miniaturisation of FpGa(implementing WiMax, SeaSolve cores) devices makes it possible to sprinkle 4G devices with small patch PV cells on roof-tops, gardens etc, via Uav robotics without the owners being aware of it. This enables those who participate in creating UnlimitedBandwidth to claim Plausible deniability because Youtube videos will be uploaded showing how these WiMax modules are installed on shopping malls, petrol stations etc with Quad frames.
Setup our own fronting company to install 2.5Ghz WiMax devices at home,they certify everything as 2.4ghz, provide a certificate etc.... so that if Icasa does pitch up with its spectrum scanner you can Plausibly deny having anything to do with it. Existing 2.4ghz antennas can transmit in the 2.5ghz band. Wimax should not be used on 2.4ghz because it will interfere with Wi-fi devices.
Single chip RF transceivers tune-able from 300Mhz - 3.6Ghz interfaces with the WiMax IP cores for a complete software-defined data radio solution. The SDR are interlinked via Antenna tracking with FreeSpaceOptics and layer-3 switches, preventing spectrum pollution. South-Africa's constitutional protections restricts Icasa's powers. The SDR FpGa stage is separated from from the RfTransceiver stage. Thousands of FpGa boards with the Viterbi, Reed-Solomon, FFT Wimax code can be distributed legally, and the small illegal RfTransceiver distributed using a network of ANC youth league members being BEE empowered with Torrent#Bitcoins. A complete 4G 300Meg radio is created by plugging in the RfTransceiver board into the FpGa board. Since their mass produced costs are so low , it will be replaced as Icasa and Vodacom confiscates them from power poles. Icasa and Vodacom have a few 'trokkies' driving around sniffing out RF signals. Cheap FpGa technology and our constitution short-circuits their powers - Legal perspective. Google bought patents on fiber optic cable technology because the patents make it impossible to produce cheap cables. In South-Africa we setup our own production facility using a BEE fronting company , hacking the hundreds of patents and not paying a cent to the patent extortion racket, this will reduce the price of the cables considerably because it is the royalties to the patent holders driving up the costs.
"...Ons vlerkies is geknip wat betref wireless..... " 18 Feb 2004 , Andries Matthysen , Icasa and "....People are to afraid to question authority, which is good for my business model...." Sept 2004 David Jarvis, CEO of www.uninetwork.co.za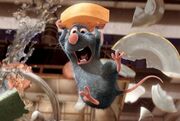 The cellphone companies have bribed Icasa to not approve WiMax devices on the license free band 2.4ghz. Because 2.4ghz is license free the NPA will not prosecute any person, no matter what he does on 2.4 or pollutes it. Thus we can legally use WiMax on 2.4 because no court will ever rule on the issue: only the court can declare something illegal, not Icasa and only the NPA can prosecute, neither the SAPS,courts,ANC or Icasa - Legal perspective. South Africa and Somalia are the only two countries in the world where WiMax can be used on 2.4ghz as per Crime and Bandwidth solution. http://telruptive.com/2012/02/14/disruptive-innovations-that-can-kill-the-telecom-industry/
It is against the business interests of the Naspers problem for South-African's to establish decentralized last mile networks. They are investing millions of rands in the creation of e-commerce solutions that will use vast amounts of server side bandwidth. Community networks caches hundreds of television, DSTV and audio stream, rebroadcasting it over the local network - Naspers does not want this to happen. Note that copying , hacking ideas is not immoral or unethical - Patents.
WBS South-Africa's equipment was confiscated with a court order obtained by Icasa April 2013. The company promptly replaced their networking gear the very next day. Icasa requested the SAPS to arrest the director of WBS which was given the horses laugh by the SAPS because the http://www.npa.gov.za isn't going to prosecute anybody for using the 21Ghz and other licensed/license free spectrum. A few years ago there was a court ruling awarding damages to a prostitute for being arrested and incarcerated on solicitation. The court found that since the NPA wasn't prosecuting prostitution cases, the arresting of prostitutes amounted to SAPS harassment. This established a precedent that the SAPS can only arrest and detain a person if there is a reasonable expectation of prosecution by the NPA. The court granted Icasa a confiscation order in order to pursue criminal charges against WBS and the confiscated equipment would be used as evidence. But because South-Africa has the best constitution in the world Icasa cannot prosecute WBS like the FCC in the USA are able to do. Icasa's raids should be seen in the same light as if the Department of Nature conservation obtains a court order in terms of the Alien invasive species act 'raiding' a commercial farmer, dramatically wresting an alien species from the soil and holding it up and.... expecting the SAPS to arrest the farmer.
Herrmann, the Icasa manager at Bloemfontein legal division was extremely helpful in explaining to me that Icasa's biggest problem is that the constitution forbids them from obtaining a court order to pounce on say 20 adjacent residences in a street to confiscate equipment: our constitution only allows a single residence or legal entity to be targeted in small radius. This loophole allows Dapper muis license license holders to team up with WBS by allowing WBS to install their switches and routers spread over 50 houses, all connected with fiber. Of course a small fee can be negotiated for this. WBS equipment was confiscated in the MTN data center. Thus any cluster of residences close to the main fiber backbones could establish their own type of MTN data center. This action by Icasa demonstrates Church's thesis and the law of unintended consequences: because Icasa does not have North Korean type powers , there will always be a way to re-establish the banned behavior. The of course is what MTN, Vodacom and telecoms attorneys like http://www.ellipsis.co.za/ fears because it results in the decentralization of Unlimited bandwidth, leaving MTN stuck with paying "licensing fees" while WBS won't.
Icasa was able to target six premises on the same day in order to confiscate WBS equipment. The purpose of the confiscation orders was to present evidence to the SAPS who was supposed to arrest WBS and formulate a docket to enable the NPA to decide on criminal prosecution. Because the NPA has already decided not to prosecute - not now not ever - WBS obtained a court order forcing Icasa to return the equipment. Icasa of course is well aware of all this and is using their confiscation powers as a weapon to extort fees out of telecoms companies, with detrimental consequences to centralized data switching hosting providers such as Vodacom, MTN, IS etc.
http://en.wikipedia.org/wiki/South_African_wireless_community_networks or WUGS can't install WiMax on their main high-site towers or allow Internet services, it is to centralized allowing easy harassment by Icasa. The solution is decentralization with cheap Led based FreeSpaceOptics and MeshNetworking to allow the convergence of CCTV and Internet services on the same network. This symbiosis (Internet,CCTV) enables large companies to contribute funds and take WUGS beyond a hobby novelty. Note that Icasa's interpretation of legislation is that only certain actors may provide Internet services but that this isn't the law because only the courts decide what the law says who for example ruled against Icasa's objection on VANS(now ECNS). In any case it was a commercial/civil ruling, using legal equipment and spectrum(2.4,5.8Ghz) will never be allowed to become a criminal matter because the NPA will not prosecute it as such, which is something that http://www.ellipsis.co.za/ wouldn't want South-Africans to understand. In the absence of any court rulings on legislation all legal opinions are only that: opinions. http://www.ellipsis.co.za/, Cliff-Decker attorneys, Icasa, DOC , ANC, Vodacom intone on what the law says: the criminal and/or civil law according to which court ruling?
The agenda of telecoms attorneys and their departments providing legal services to ECN license holders is to prevent the decentralization of high bandwidth telecoms services across separate but closely geographically linked legal entities such as residences because they cannot be easily targeted to pay for licensing fees etc. and would therefore undermine the whole compliance with nonsense laws. When discussing any issue with them always insist on the precedent setting court cases they are referring to. In most cases they are merely giving their opinion on legislation, not actual law establishing court cases on RICA, ECA, Telecoms Act.96, PAIA , Fire arms control act etc.

Restrictions such as copyright and patents (patent royalties) leads to unintended consequences because powerful actors corrupt the good intentions. The GPL restriction from the copyright holder is being used to emulate the effect of patents.(GPL_and_BSD#Church's_Thesis). Employing the Linux GPL copyright holders allows Google, Oracle and Redhat to practice selective communism: communism is the centralization of ideas and the regulation of their implementation. (SCO unix couldn't figure this out.) http://www.fsf.org communist RMS wants to worlds governments to sign over all copyright to him personally so he can live out his atheist fantasy of telling everybody what to do. RMS, Torvalds and Eric Raymond have deceived coders to hand sign over the copyright on key algorithmic abstractions such as 'Mount' to Redhat. Because they wanted to promote themselves , they lied about the fact that open source is not public domain nor Equality source.
The GPL license on the gcc compiler applies only to the licensees(slaves) and not to Richard Stallman himself or Linus Torvalds(masters). With Equality source the public domain is emulated. Linus Torvalds assures us his GPL licensing as a copyright holder is based on exchange: you release your code, and Torvalds in exchange will give more code back. But this is not an obligation on his part as licensor, many GPL copyright holders license their code in closed source projects for remuneration without anybody knowing about it. Google, Redhat and IBM's editorial shills on wikipedia are twisting the legally defined dichotomy between public domain(free) and copyright(proprietary) as determined by the courts by refusing that this factual information be included in their "open source" and "Free software" articles. All information is either proprietary or public domain: only a copyright holder can license code as GPL, BSD or Microsoft EULA .
Redhat emulates the effect of being sole copyright holder of Linux GPL because they employ the copyright holding coders. In addition under copyright law Redhat and its employees are considered a single entity. The extension of the Unix operating system must be done on an Equality source basis, the same way English language is public domain. It is the ecosystem that allows commercial and non-commercial ideas to be implemented, preventing wannabee atheist dictators such as RMS telling everybody what to do and think. IBM, Redhat, Google and other "corporate sponsors" of the Linux kernel programmers(Cox, Torvalds), employ these very same programmers and copyright holders. Google's Android system uses Linux code without releasing back such modifications(GPL_and_BSD#Church.27s_Thesis). These companies are employing the copyright holders to Linux GPL as an assault weapon to attack their competitors, it isn't being used to expand the code base primarily.
Confused? You should be, SCO Unix couldn't figure it out. They correctly asserted that you can't make money by giving everything away for free. What they could not grasp is that by using Churches thesis the illusion that Equality source is created under GPL.
Free space optics
With http://ronja.twibright.com unlimited repeater nodes are possible, it functions as a layer-3 optical switch. The design though is crippled because it uses discrete op-amps for the pre-amplification stage, instead of IC pre-amps/post-amps as found in copper to fiber ethernet range extenders. Pre-amp IC contains hundred of transistors, enabling 100Meg and above signal detection, which can't be done with analogue designs. Resonant cavity LEDS (FiberLed) and http://sasecurity.wikia.com/wiki/OpticPatents#Margaritis.2C_Georgios enables 100Meg to 1gig design. Scintillation only affects laser above 50m, allowing non-complex laser designs multiple bridges from residence to residence. FSO, without PID control and incorporating the OpticPatents#Margaritis.2C_Georgios RcServos multiple pin diode idea is used.
Robotics and Aerial drones
Gentlenav Matrix pilot is the only project able to loiter an UavAirframes in a circle above a target, making the IMU dizzy proof. It is the preferred solution for fixed wing Inverted v-tail navigation using a Logo script , DCM algorithm. Gluon Pilot and Paparazzi uav navigates a plane using a script and EKF algorithm. Gentlenav determined that that there is a 0.08sec delay in the magnetometer readings and compensated for this using feed-forward control and enabled automatic in-flight gyro calibration. Use the Ecilop quad frame from Gimbal, Vibration.
As an UavAirframes circles in a spot its IMU gets 'dizzy' or saturated but Gentlenav solved the problem. Fixedwing speed control is achieved using the kinetic energy of the craft, thus a plane will dive to gain airspeed in addition to increasing throttle. Whitenoise on the IDG500 analogue gyro is eliminated by oversampling(8000 per sec) but the analogue gyro's are no longer mass produced and the switch to digital IDG6000 with sample rates close to 1meg is required for white noise reduction, but this is close to the limit of the databus on the CPU's used.
In strong winds the effective airspeed measured by the air speed sensor differs from ground speed, Gentlenav solved this by maintaining a constant ground speed irrespective of wind speed. For UAV'S to be useful it must be able to loiter in a loop over a target for any point of time and be able to maintain a path in any direction at an angle to a strong cross wind. The UAV will have to point its nose in a direction away from its intended path to compensate for the wind, meaning the vector calculations integrating GPS and magnetometer readings will be different than if there were no wind. In no wind the nose of the UAV is pointed in the desired direction of travel. Openpilot, Diydrones arducopter and Gluon Pilot fixed wing code can't compensate for cross winds, their code only works in calm weather. (if this gets fixed post a comment under Gluon Pilot). Diydrones arducopter obtained the copyright on Aeroquad.
Openpilot using EKF had a major edge over the DCM algorithm implementation of QuadroCopter, Quad frames until William Premerlani figured out the a close approximation in mathematical modelling of a quad frame for DCM. Openpilot is still the preferred solution for QuadroCopter though.
Tridge , a lecturer implemented major sections of Premerlani's Gentlenav code(PIC code) for the ARM board at Diydrones arducopter. Euler notion should not be used due to sign reversal when turning through 90degrees. Multi Pilot Italian engineers have ported about 90% of the Diydrones arducopter to a 32bit platform allowing anybody to reach any point of the globe from any other point using Inverted v-tail aircraft. When Colin Powell described how drones would be launched from the US coast to attack cities he was predicting the future and therefore the US had to invade Iraq,Afghanistan to prevent drone attacks from places with not enough central government control or control by irrational actors. The Somali pirate attacks are a good example of chaos. Most submarines smuggling drugs are not spotted by the US coast guard because they aren't being allowed to use cheap Uav robotics / Thermal Imaging Cameras drones by the major arms manufacturers. GPS guided submarines filled with drones are able to come close enough to the US coast to launch an attack.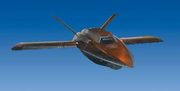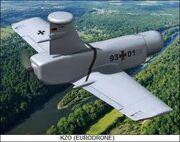 Add http://code.google.com/p/afrodevices/ doc sometime

UavAirframes A few hundred UavAirframes#3m_Aerosonde_type_frame fitted with cheap Gentlenav from Uav robotics and un-cooled $3500 ThermalImagingCameras#Flir_Pathfinder streaming images over a 400Mhz WiMax link, patrolling the major Afghanistan routes will prevent IED attacks.With FpGa real-time image stabilization is done on the Mpeg4Compression, DVR stream, negating cross winds destabilizing the video image. This same principle can stop crime in South-Africa as well as piracy on the high sees. South-African law is tolerant of civilian drone usage - Drone swarming.
Drive the electric motors at 20khz above the range of human hear with PWM. Existing driver boards drive motors at 4khz to conserve power, but it makes a noise within the human hearing range.
Drones as threat to national security
moved to Uav security
Wimax
Fixed wired and DSLAM
Wireless Communications
Cameras
Attach a 1/2inch CCD Watec analogue camera(Google Ebay and Watec) to PAL/NTSC to USB converter(http://www.newegg.com/product/product.aspx?Item=N82E16882203057). The USB in turn connects via an USB-Ethernet adapter to a small embedded Wi-Fi AP to stream real-time video from a UAV etc. Or use DVR
WebRTC from google implements real-time video commmunication.
http://www.cctvforum.com/search.php?sid=67ce24f20c5aaec7dfad1e432e68c581
http://www.epiphan.com/products/frame-grabbers/vga2usb/ usb version http://www.epiphan.com/products/frame-grabbers/vga2ethernet/ framegrabber that converts an analogue or s-video signal to an Mpeg4Compression stream that is transmitted from the Uav robotics drone with a generic MeshNetworking access point modem, preferably 2.4ghz 802.11b and not d or g, because b has the furthest range.
Attach an analogue Watch 0.003lux camera to a mpeg4 module which interfaces with an embedded Wi-Fi radio. Most retail analogue-mpeg4 converters are Windows based.
http://www.youtube.com/watch?feature=player_embedded&v=nxGTByXiNDE vandalism protection is done with a web of Infrared leds. Camera secured inside steel box with motorized lid using Osmc robotics drivers.
Data convergence
Retailers
Security
Place PepperBall gun on mobile turret that can be carried. Place in middle or road to prevent car fleeing blasting it with paintball remotely via wi-fi and OpenTLD tracking algorithm and camera module on turret.
Securing perimeter
Mount any power Green Laser around residence. OpenTLD locks unto face of intruder. The intruder is first illuminated with high power 920nm(invisible to human eye) leds or laser(fitted with dispersion lens). He is then blasted with green laser light and blinded, which could be permanent if high power laser is used. Focusing a narrow beam is difficult, thus a laser dispersion lens enlarges the beam. Rapid flashing at a certain frequency induces nausea. System like this is very dangerous as something usually goes wrong and owner gets blasted with laser. Fit petrol filled glass to model rocket engine from Gimbal#Pyrotechnics
Home automation
Alarms
RegalSecurity, ConfiguringAlarmSystem , ElveyAlarms
Vehicle security
Other Notes

http://www.businessinsider.com/eco-dome-follow-up-2012-6 HOUSING
http://calearth.org/building-designs/eco-dome.html
Reverse engineering or circuits
Financing of a Telephone network and other notes
Pollution control
http://www.elephantjournal.com/2009/03/clean-fresh-air-with-these-three-common-houseplants-kamal-meattle/

http://lifehacker.com/#!5149643/three-plants-that-give-you-better-indoor-air